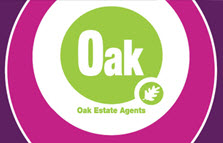 Dear Sir/ Madam
We currently use GRS Building Services for our property maintenance and repairs on our rental portfolio. We and our tenants have always found GRS Building Services to be reliable, trustworthy and polite when conducting their work. The standard of work has always been to a high quality which helps maintain our rental incomes.
GRS Building Services have also been aiding our property buyers/ sellers with adverse surveys, where defects have been found. GRS Building Services has conducted the work within a specified time frame to secure a successful completion.
We highly recommend GRS Buidling Services and value their contribution to our team.
Yours sincerely
Daniel Parry
Director
Oak Estate Agents